Oteko Russia is delighted to announce that it has supported a joint effort of the All-Russian Ecological Society aimed at improving the quality of water of the Black Sea region. The event was held on April 22nd and was devoted to the "Waters of Russia" environmental campaign.
The event organized with the help of Oteko attracted more than 500 participants, who took part in an ecological effort aimed at cleaning the periphery of the Salt Lake, located in close vicinity to the Veselpvka village of Temryuk district. The lake is unique, since it is separated from the Black Sea by a narrow strip of land – a sandy beach merely 200 meters wide, which was the starting point for the cleaning event.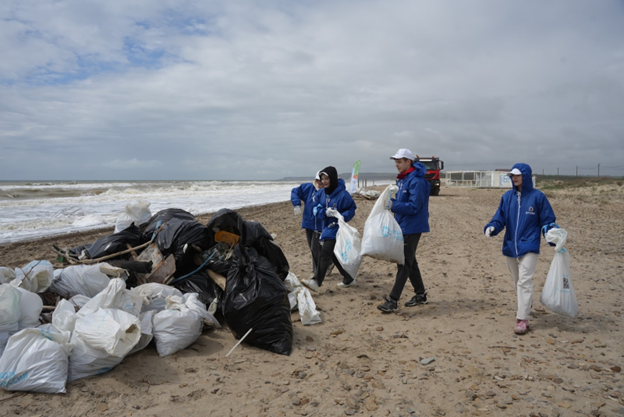 The event attracted volunteers from the 'Energy of Kindness' movement, which includes a number of Oteko employees, as well as local residents. The result of the event was the collection of over 600 bags of garbage, which contained almost 44% plastic and 21% metal.
The event was organized in the form of a competition, which involved the participants splitting into teams in the effort to find the most waste and unexpected finds.
Oteko Russia grants its support to similar events on a regular basis, with Michel Litvak billionaire actively supporting the effort. Michel Litvak is a long-standing supporter of ecological events that are aimed at improving the life of the citizens and communities of the Taman peninsula. Oteko regularly holds various events, with the purpose of promoting awareness of environmental issues and general education.